03 Aug 2022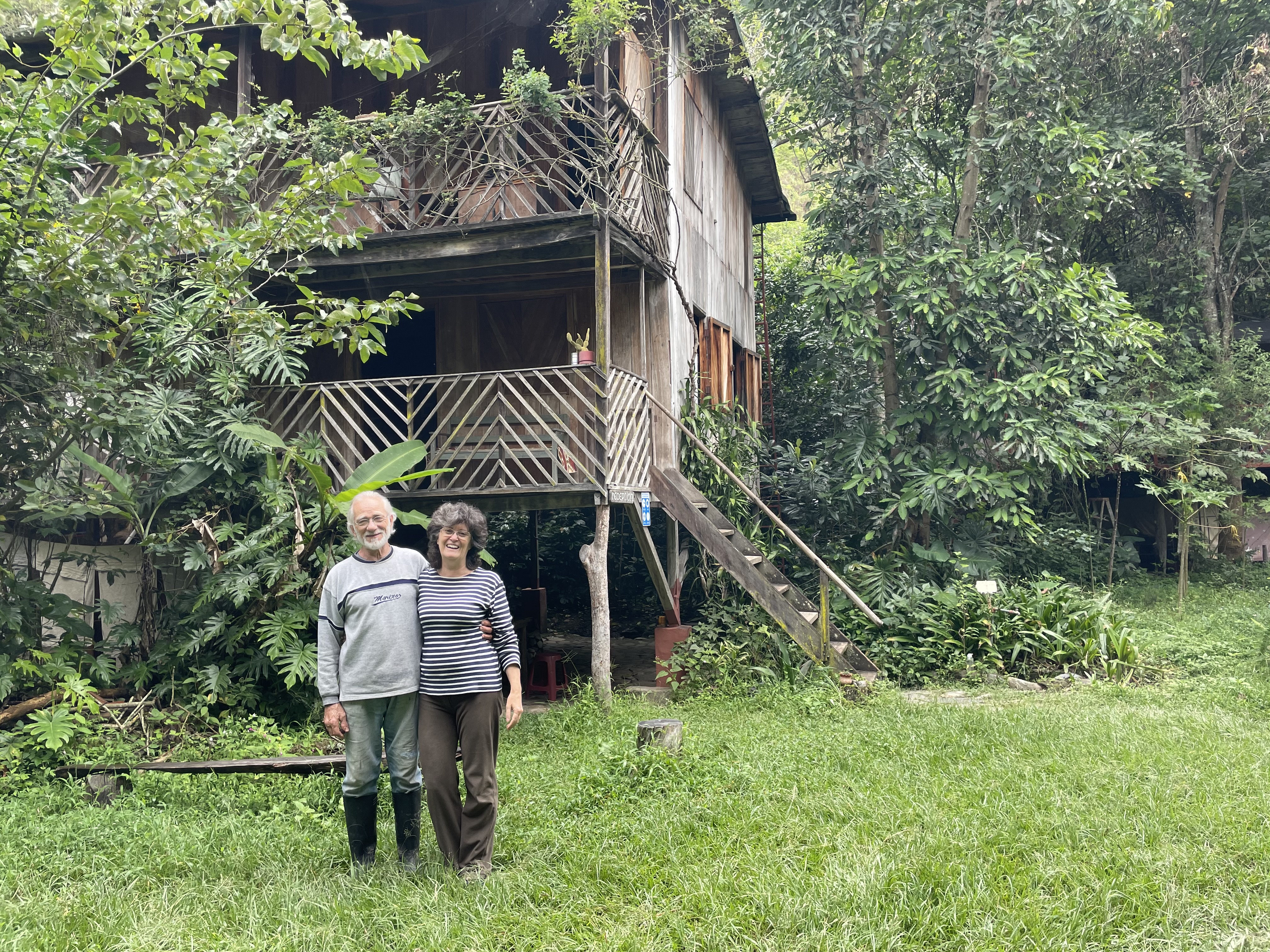 Alicia and Orlando FALCO
The house and the farm called Rumi Wilco is well hidden near Vilcabamba, in the hills of the Southern Loja region of Ecuador. It is isolated and invisible near a small river, with the rainforest around it that seems - at least from some distance and for lay gringos – an undisturbed natural forest.
The farm and eco-lodge is run by an Argentinian couple in their sixties, Alicia and Orlando Falco, who chose this inspiring site and bought their property in the nineties. Their territory is on a nice big chunk of land, around 30  hectares, utilized in various ways. A part of the land is up on the hilltop or consists of steep slopes, small wooden cabins are placed along the river for guests, and the area around houses, and deeper in between the tree is cultivated in a way that the forest remains and lives with it.
The farm produces coffee of high quality, marked "tree shaded", they provide it for the guests of the ecolodge, and it can be purchased in packs. They produce plantain and bananas and loads of fruit. Walking around the property you see the most various fruit trees, planted in between the forest trees, near the houses and up on the hill. They also produce small amounts of grains, they keep bees and have their own honey. The farm has the "ecological trail of Rumi Wilco", leading from the entrance of the property to the uphill forests, with information spots and signs explaining about the vegetation and wildlife of the area.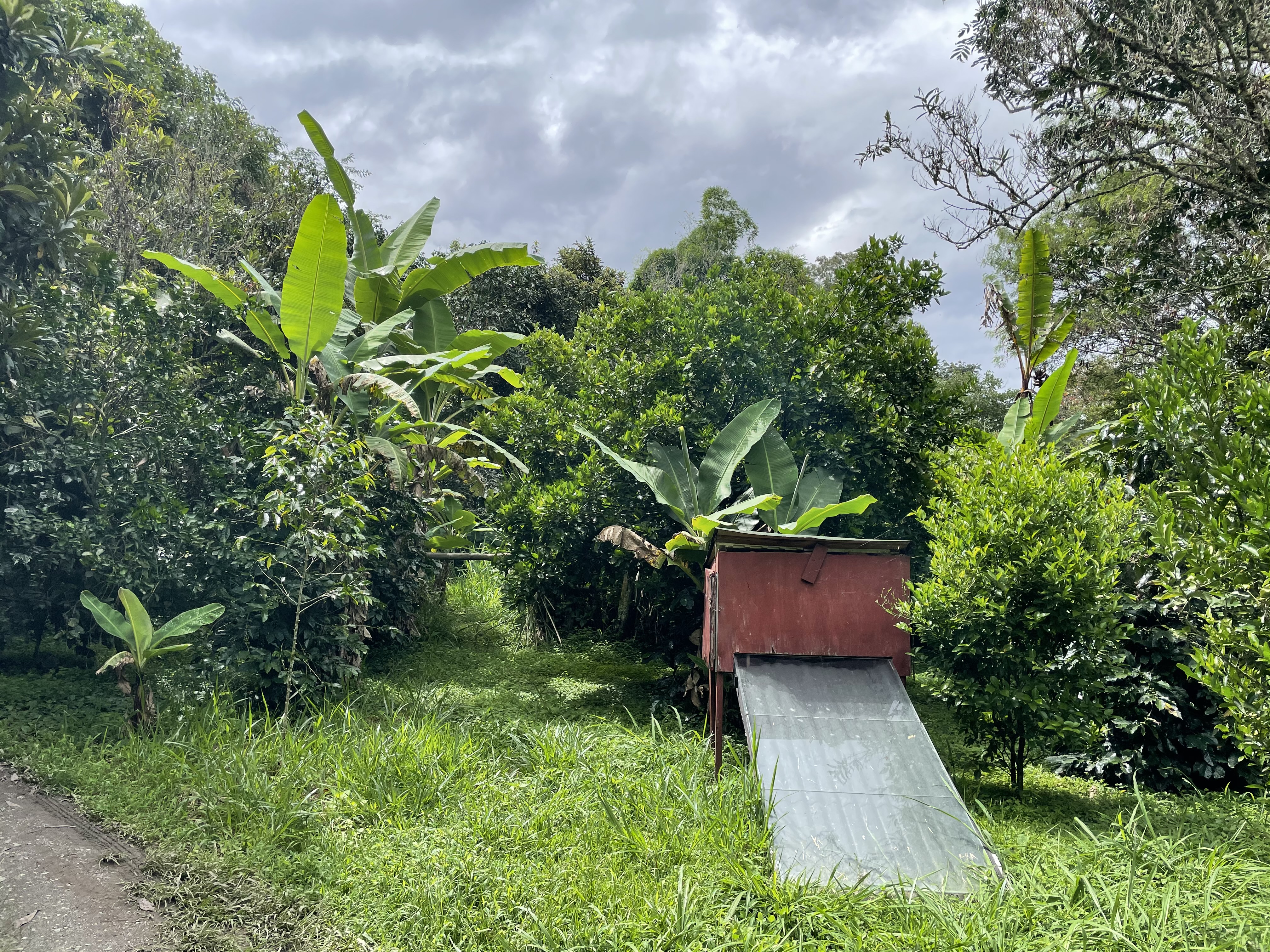 Bees, plantain and fruit trees 
The Falcos live at the Rumi Wilco for decades now, much of the work in the fields they do themselves. In fact, they are kind of surprised seeing my enthusiasm for the complex and sophisticated agroforestry systems they created, Alicia shrugs saying: "Well, this is just my garden. Quite big, but a simple garden"
Though Ecuador and the Rumi Wilco are a world away from my home, Hungary, I love this place because they managed to realize exactly what I always wished to do on my farm back here in Europe. Rumi Wilco is the perfect example of manifold land-use, of working with nature instead of working against it. Of course, a very strong element of the business model is diversifying activities and operating guest-houses as an additional income-source. Of course, the fact that Vilcabamba is a major tourist hub in Ecuador, and especially that of wealthy tourism, helped a lot; just as the fact that the owners made the brilliant decision of buying the land when it was much less so and prices were really low. Of course, tropical systems are so much different from temperate agroforestry, with tropical ones being much more productive, in a way, that it does not seem something that you should try at home.  And, last, but not least, to find and engage workers of acceptable quality is a way easier and cheaper in Ecuador, than in any part of Europe. Still, the concept, the ideology is completely adoptable in a European context.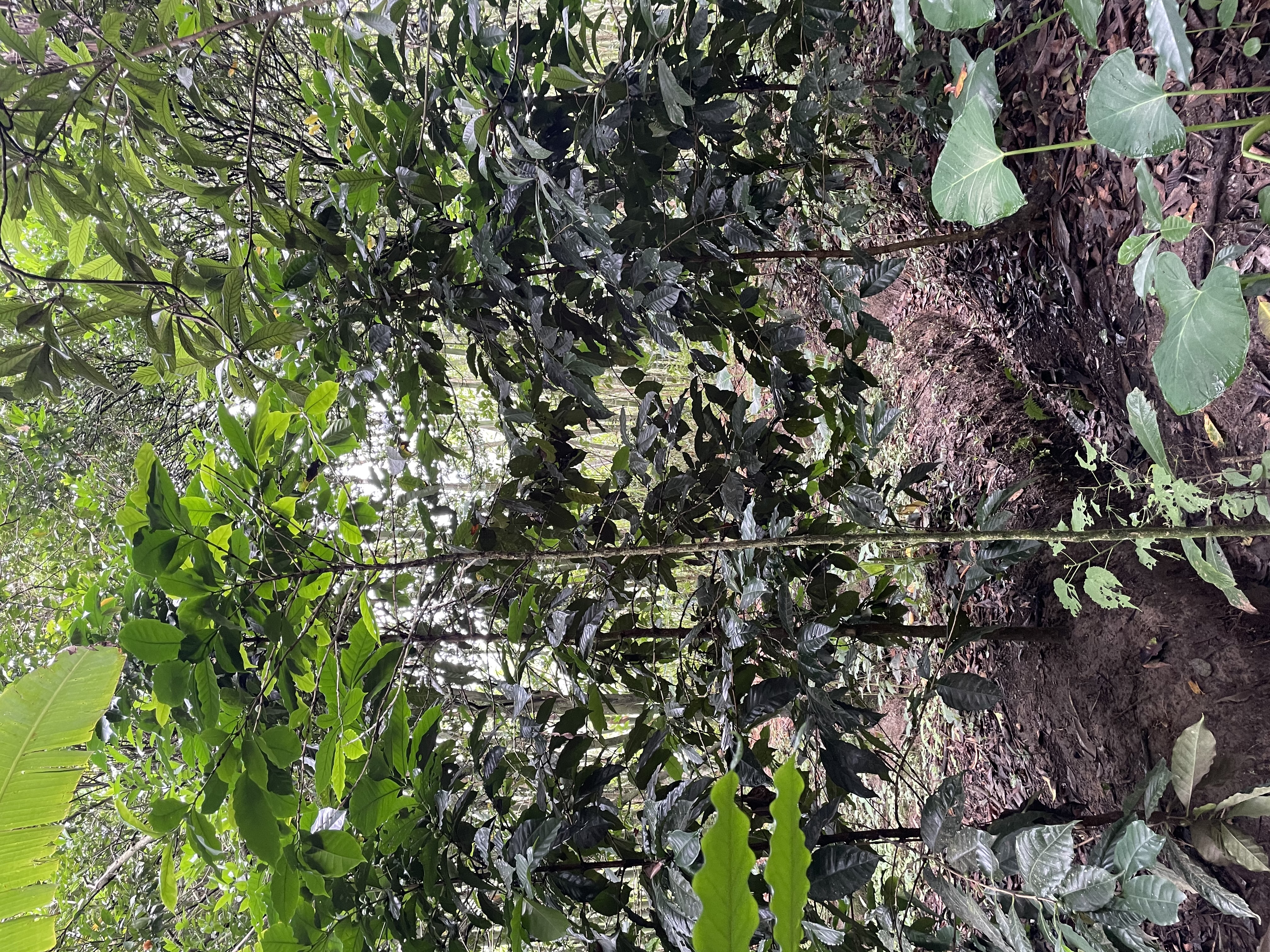 The business model of activity diversification makes it possible for the owners to have a satisfying life-style and stable income. The eco-concept is the base for both activities: the added value of their food products is that they are produced in a nature-friendly and traditional way, and this is the very tourist attraction of the place. This also means that they will never have to intensify their food production to keep up with trends and fit in supply chains, because they can count on the income from guest houses, and because they sell locally (but globally, I brought their coffee to Hungary, too). As for tourism: in Ecuador in the past 10 years there has been – and ongoing – great development and growth, and a relatively poor population has sometimes self-destructive reflexes. Popular spots are losing their attractivity because they are over-built, over-used, crowded and dirty, and nature is wiped out around them. This will never happen to Rumi Wilco's, they do not have to build another and yet another wooden cabin by the river, as their income is secured by food production, too. Besides, should they do that, they would act against their business philosophy and might lose guests.
This eco-agro-tourism model is completely applicable in Europe, too, and I think the most important element of it is diversification and manifold land-use, the very principles of agroforestry. In Europe, with our long and rich culture, even traditional landscapes could even be developed with this view, giving an additional layer to the concept with the re-discovery of our cultural heritage related to food production and landscape management.
Judit CSIKVARI